COME EXPERIENCE A TRUE ISLAND SHOP
Island Dog was born from our idea to provide a different shopping experience for our local residents and the many visitors we have to the island each year.
We offer a unique and varied selection of items for your enjoyment during your stay on the island and to take home with you. We have locally produced art and photographs so you can take a little of the island home. What better way to remember your stay with us year after year?

Come visit Island Dog Beach and Surf Shop to experience a totally new shopping experience!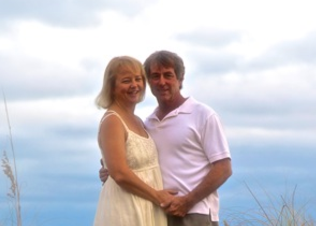 Julie & Brian Krontz
ST. GEORGE ISLAND IS OUR HOME AND WE ARE LUCKY TO HAVE THE OPPORTUNITY TO SHARE ITS BEAUTY!